At Made Greene we empower students and teachers by creating engaging outdoor learning through hands-on experiences. All this is made possible by our dedicated and experienced team of experts.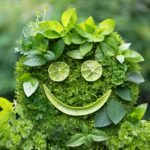 Mary Jo Greene
Executive Director
Mary Jo created Made Greene in 2017 as the need for School Gardening Education became more apparent, particularly in the wake of Covid-19 as the benefits of working and learning outdoors was more evident and needed by our students. She identified the need to support and 'educate the educator' in an under-utilized area and tool of education.
A teacher by trade, Mary Jo moved to the US from the UK around 8 years ago. She draws on her years of school and community gardening experience in the UK when working with her local Fort Worth schools. As a beneficiary of a school system that implemented gardens throughout her own elementary school education, she knows first-hand the magical effect outdoor learning can have on a child's educational experience.
She partners with organizations such as The Blue Zones Project, Texas Health, Kaboom!, The Giving Grove, Fort Worth ISD, and Arlington ISD to create, maintain and implement School Garden Programs.
Mary Jo is a Board Member of North Texas School Garden Network which creates community, collaboration and cooperation between school garden supporters in the North Texas area. She also heads up the School Garden Committee at the Tarrant County Food Policy Council, working to support growing initiatives in communities throughout Tarrant County. Mary Jo holds certificates from The Royal Horticultural Society (RHS), has certification from The Texas Organic Research Center and is a Tarrant County Master Composter.
Anne Santana
Project Director
Anne serves as Project Director with Made Greene School Garden Services which serves the larger school garden community through educator professional development, garden development and maintenance and onsite education lessons for children.
After a career in museum education, Anne Santana had the exhilarating opportunity to renew a school garden and develop and lead a STEM-based garden program at a Fort Worth ISD public school. Each week she interacts with over 200 school children in hands-on learning experiences that deepen their understanding of the natural world and connect them deeply to the food they eat. The concepts they learn in the indoor classroom literally come alive in the school garden.
Anne is a Board Member of North Texas School Garden Network and is a member of the School Garden Working Group, part of the Community Garden and Urban Agriculture group at Tarrant Area Food Policy Council.
Christi Cryer
School Garden Educator
Christi is a School Garden Educator with Made Greene School Garden Services delivering onsite school garden education. A Fort Worth native, Christi is a lover of the outdoors and gardens. Having worked in PE in schools for many years, she knows first hand why movement in the outdoors is important and beneficial to students' health and well-being. She is a huge advocate for School Gardens, and when she isn't working with school garden groups, she can be found working hard in her own yard with her family.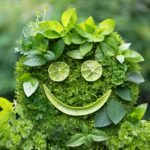 Morgan Jansing
School Garden Educator,
Program Assessment and Evaluation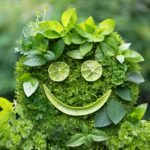 Ray Brantley
School Garden Educator